Biography
Ta's work is held in private collections across 38 countries including some iconic places like Berkeley Square in London's Mayfair, 5th Ave New York, Malibu Beach and Hollywood in California.
To; The Bahamas, Brazil, Canada, Denmark, France, Germany, Hong Kong, India, Indonesia, Mexico, Monaco, Monte Carlo, Peru and Singapore, Sweden, Switzerland to name a few in fact one of her best collectors is in Amsterdam which is not short of great artist or galleries, and the latest is Kazakhstan she very proud of that.
To say that Ta is a versatile artist is an understatement—creating modern, contemporary, and folk art that includes portraiture and figures drawing in its vast subject matter and explores periods of Impressionism, Expressionism, and Cubism with influences from Botticelli to Lowry and Magritte.
Working as a full-time artist since 2012 Ta has a wealth of experience holding both joint and solo exhibitions. Also finding success with online galleries including Saatchi Art, Art Finder, Riseart, Singulart, The Artling & Zatista.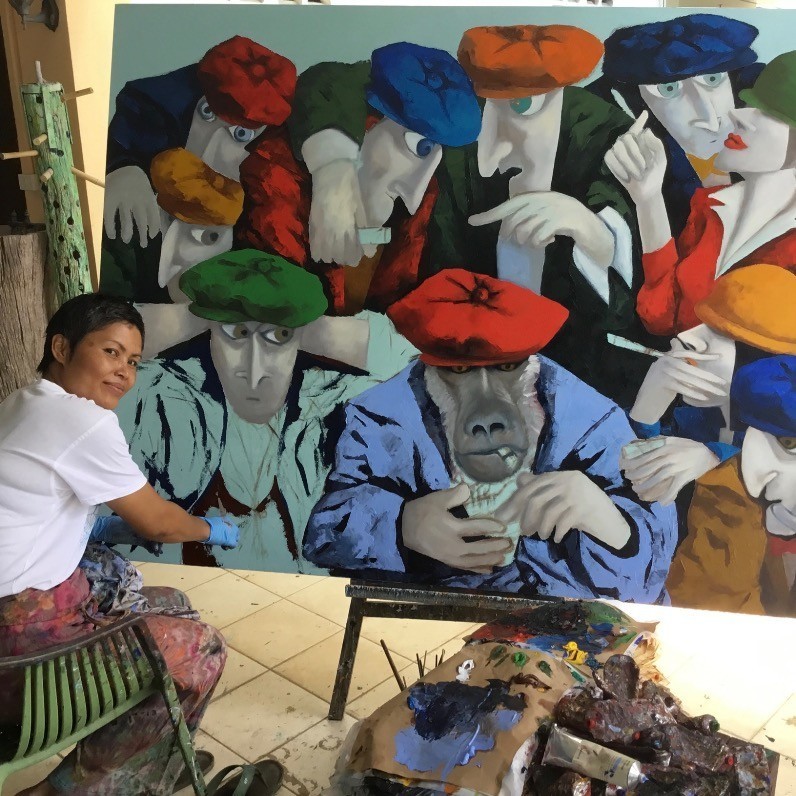 The artist at work