Ta is considered by many in the art world as "the one to watch." ENTER

Ta is considered by many in the art world as "the one to watch." ENTER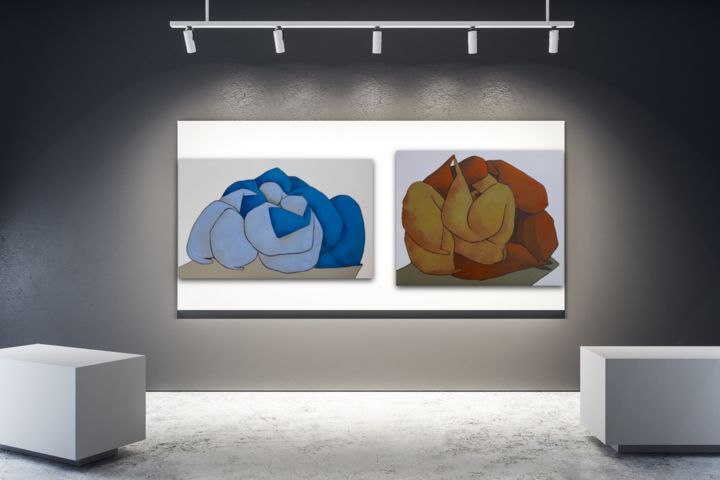 Ta once said it would be easier for her to walk on the moon than become an artist yet she has sent her work to over 43 counties.

She used to get excited when she sold a painting on eBay for $30 now she get asked to paint commissions for $1,000s to decorate a home an office or even as a gift of her unique paintings and her paintings are often sold before they are dry.

Ta only sells her work online through her own website www.artgalleryta.com or prestigious online galleries and has an increasing following of Art Lovers from around the world she has sent her work to some iconic cities like: Amsterdam, Bangkok, Berlin, Chicago, Copenhagen, Dubai, Frankfurt, Geneva, Hamburg, Hong Kong, London, Los Angeles, Miami, Munich, Monte Carlo, Monaco, New York, Paris, Singapore, Sydney, Shanghai, Texas & Zurich.

Ta paints people, she wants her paintings to have character to tell a story but without words as if using mime. To be dramatic, emotional, sometimes theatrical but always with feelings and always special.

To tell stories to be vivid, exciting, thought-provoking with something of herself in her paintings; in the form, the colours, the brush strokes.

Ta's inspiration comes from Claude Monet for his use of colour, his expressiveness, detail and the softness of his beautiful paintings. Vincent van Gogh for his bold use of colour and she likes to think she is a little impulsive like him, and Lowry for his simple but very sophisticated work.